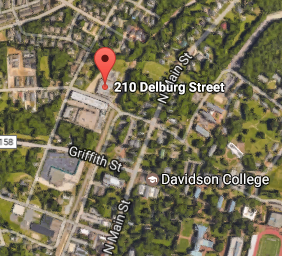 A former mill in downtown Davidson is getting a new lease on life in the hopes of bringing more technology and innovation to the Lake Norman area, according to a Charlotte Observer report.
The former Bridgeport Fabrics mill is located at 210 Delburg St. This week, Davidson College announced plans to open TheHub@Davidson in the 1920s-era building, which has already been gutted.
Construction on the first part of the project – an estimated 6,000 square feet of space – will begin during the summer. Davidson College will give the building a facelift with a new roof, windows and heating/ventilation systems.
Davidson College bought the property in 2014 for $730,000, the report said. A $1 million alumnus gift is funding the first phase of construction.
Davidson College President Carol Quillen said the goal is to "connect with, and help grow, a vibrant Lake Norman-area technology, innovation and entrepreneurship community."
As part of that goal, TheHub@Davidson will include classroom, research and startup spaces in its "Startup Alley," a collection of private spaces for student collaboration on business ventures.