55,The community of Sailview is an calm and peaceful location at which to live. Located in Denver in Lincoln County, Sailview is a large but close neighborhood with a strong sense of community. If you want a relaxing and tranquil home and lifestyle, this neighborhood is perfect for you. From spending a calming afternoon at the neighborhood pool or a fun picnic at the 8-acre park available to residents, the neighborhood is perfect for relaxation.
On the other hand, the active lifestyle is available to families and residents of Sailview. With a tennis club, a playground in the park, walking and running trails through the neighborhood, and an exercise station, Sailview also provides residents with the opportunity to live a healthy and active lifestyle. Location-wise, it lies on the banks of Lake Norman, and residents have access to community boat slips and a public boat launch. Also, it is a short drive to Charlotte provides the entertainment, shopping, and dining every resident wants.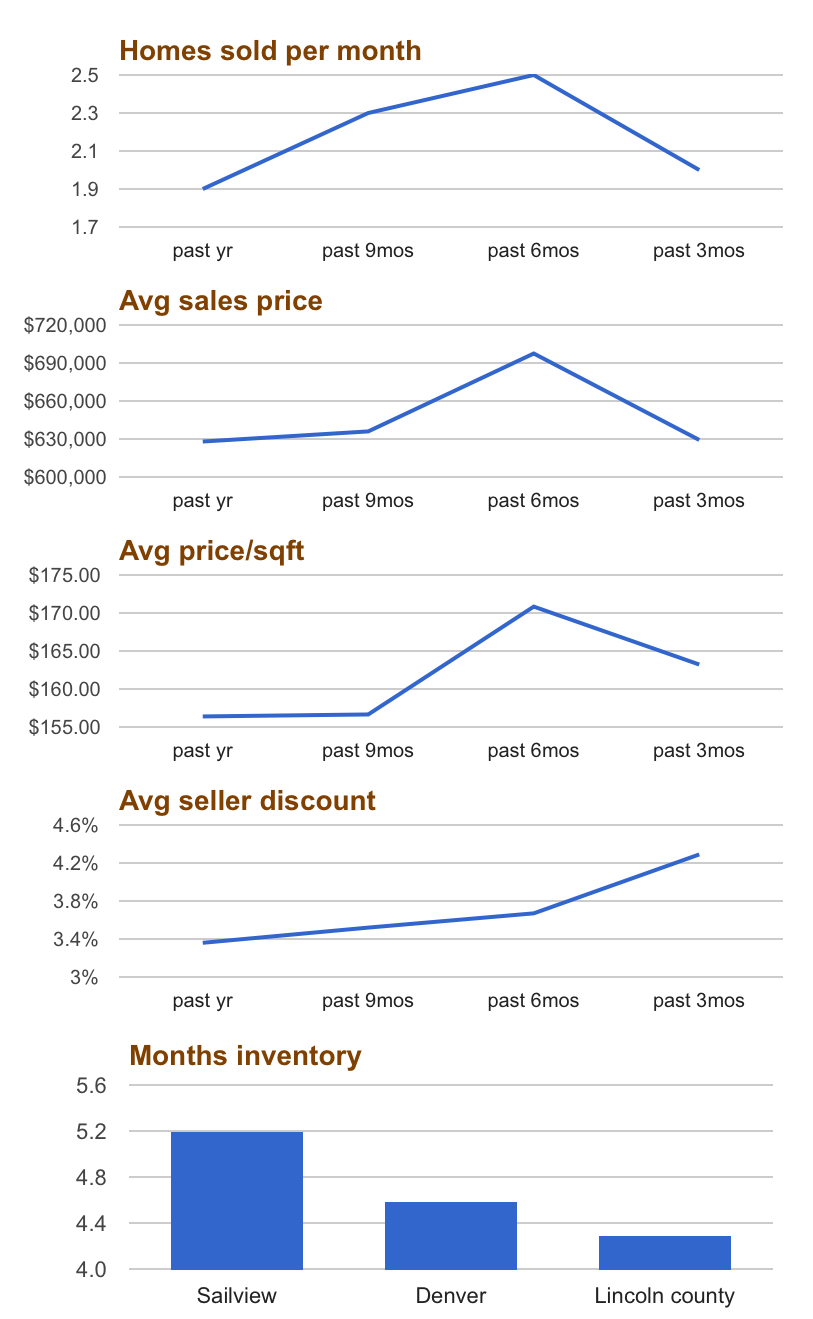 Currently, Sailview has 10 homes available. With an average of 1.9 homes sold per month, there are 5.2 months of inventory. Denver has an inventory of 4.6 months, and Lincoln County has 4.2 months. Therefore, Sailview has more inventory than the whole of the city and county in which it is located. The average sales price has seen a very slight increase in the past year from $628,000 to $629,250. However, over the course of the year, the price increased sharply and then dropped. The average price per square foot saw a similar pattern over the past year. It, too, saw a slight increase from $156.39 to $163.22. Prices of listed homes range from $385,000 to $1,270,000.
Come check out Sailview today!