Harbor Oaks is a beautiful Denver-area gated neighborhood with over 100 homesites on lots over 1 acre.  It is convenient to both Highway 16 & I-77, and feeds Rock Springs Elementary, North Lincoln Middle, and North Lincoln High schools.
On average, about 1 home sells per quarter in Harbor Oaks and over the past year, the average home sold for around $550k.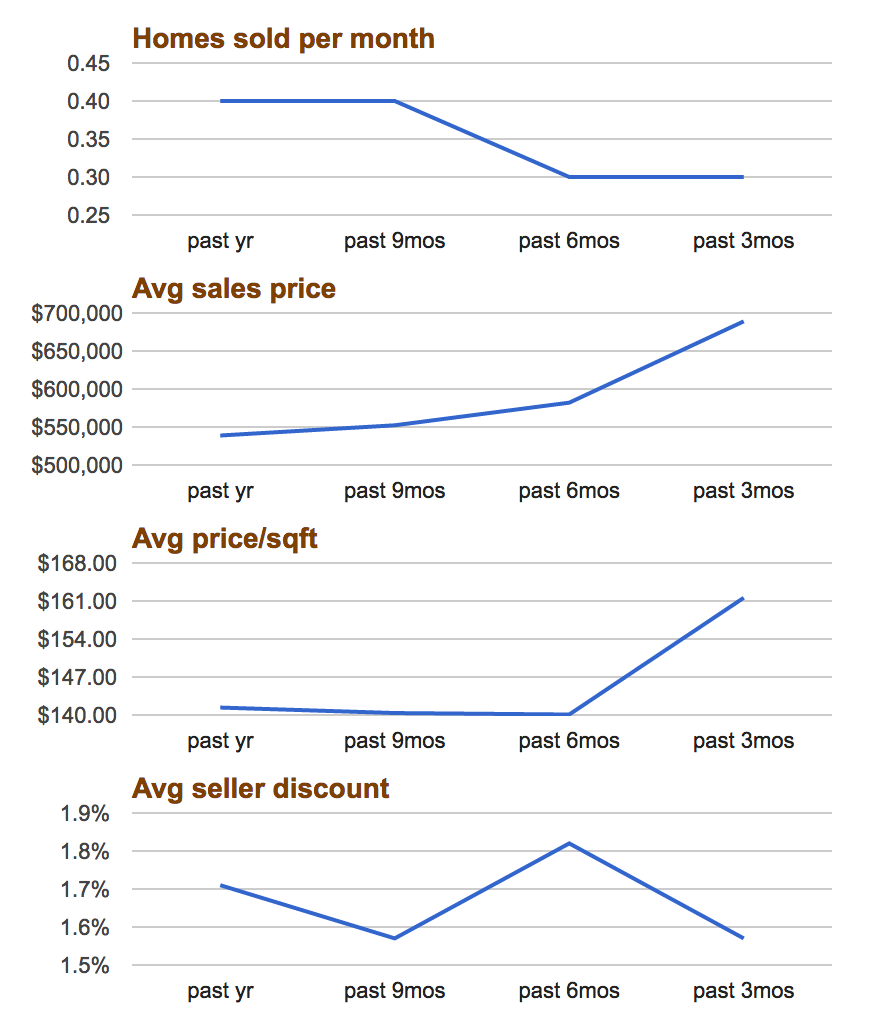 Homes in Harbor Oaks typically sell very close to list price – over the past year, the average seller only came about 1.7% off their list price.
Due some recent construction in the neighborhood, there's more inventory in Harbor Oaks than we're seeing in most areas around metro Charlotte.  As an illustration, Mecklenburg County has just over 3 months supply, which is a strong seller's market.  Right now, there are 4 homes on the market in Harbor Oaks, which represents about 10 months supply.

So if you're in the market for a really nice house on a big lot within about 45 minutes of Charlotte, Harbor Oaks is a very good choice right now!