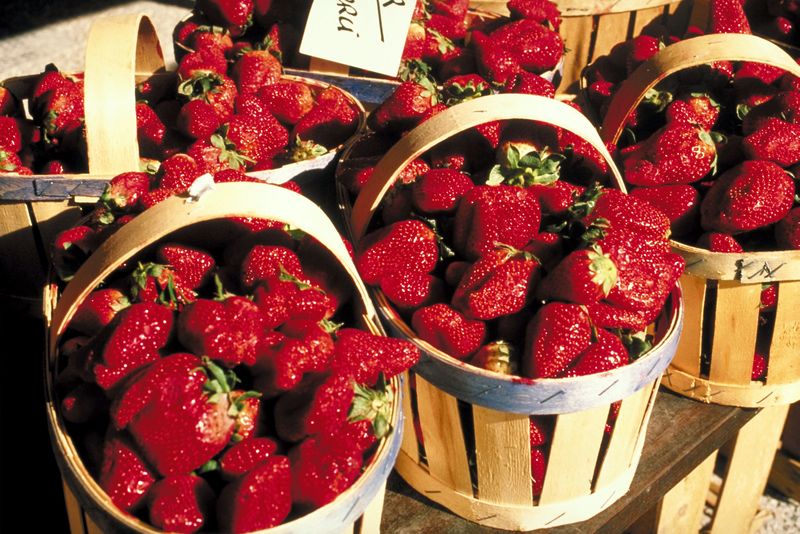 Seasonal Produce Easy to Find in Denver
Strawberries are in season, and there surely are few fresher than those found at the Denver Farmer's Market, one of three locations for the Lincoln County Farmers Markets. The 2017 season kicked off on April 1st. Delicious, ripe strawberries made their first appearance this weekend.
Vendors, including Mill Creek Organic Gardens, Gales Farm, and Dellinger Family Produce, sell fresh fruits, vegetables, baked goods, plants, flowers, eggs, jams and jellies, honey, meats, and much more. Several merchants accept credit and debit cards, but having cash on hand is helpful (particularly small bills).
There are benefits to shopping at farmers markets versus traditional grocery stores. Crops are usually picked within a day or two of sale, and often at peak ripeness. As a result, local, fresh fruits and vegetables are more nutritionally dense than those from a store. Grocery store produce likely traveled hundreds of miles and sits in a warehouse for days before appearing on the shelves. Visiting a farmers market is also a great way to get to know people in your community and socialize— perfect given Denver's rural charm and slower pace of life.
The Denver market is open Saturdays from 8:00 a.m. to Noon, and is located at the East Lincoln Rescue Squad Park (7835 Galway Lane). Watch the Lincoln County Farmer's Markets website for class offerings, such as food preservation tips and tricks.
Try these strawberry recipes: